Hello to all of my caffeinated chums out there, old and new!
Last month saw me order the top speciality coffee boxes in the UK so I could share the experiences here and relay back with what I thought. There are so many amazing subscription boxes on the market nowadays, all with specific selling points - it's just the case of finding out which one suits your lifestyle the best.
Decision fatigue is real, which is why I ordered a bunch of boxes and drank my way through them - so you don't have to. I hope you enjoy the read!


One Click Coffee
As if the selection of coffee was not stellar enough, every month sees a glorious newspaper on the coffee industry printed for you to read through whilst you enjoy your brew. There's no doubt that a lot of time and effort goes into developing this, and is definitely what sets it apart from competitors. Not only that, but alongside your 2-3 coffee bags, you usually receive an extra treat for you to tuck into. If you like extras in your box, One Click Coffee is the one for you.
One thing One Click Coffee does exceptionally well is team up with ethical and social brands. The folks behind the business ensure that all roasters that are featured are both amazing roasters (meaning the coffee has to be nothing shorter than tasty to land in the box), but also amazing people.
Follow One Click Coffee here, and order the box here.
Gustatory
Out of all of the coffee boxes, I feel that Gustatory definitely had the best selection of coffee, and their flexibility of subscription was on a whole other level.
Not only do they have TEN(!!!) subscription models, but also a fully-fledged online store with both a variety of high quality tea and coffee available to purchase. I know some think their ordering process is complex, but I LOVED the level of detail involved in choosing the right subscription box for me. I chose the international box as I know this is the box I would get the most satisfaction from. Since my day job is in the coffee industry, I'm lucky enough to access UK roasters easily, so it's great to try coffees from further a-field.
I love myself a points/loyalty system, and Gustatory does just that. Every time you make a purchase (including your subscription), you receive points to claim on the website later.
...Talking of points, if you sign up to Gustatory with this link here, I get bonus points. You get 5% off your purchase. Win-win situation.
You can also follow Gustatory here.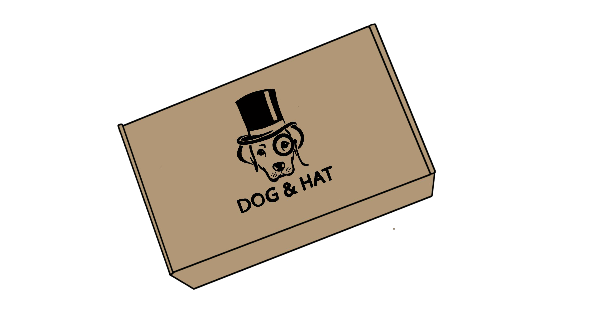 Dog and Hat
These guys are iconic. I love boxes who put extra effort into what they do - and like One Click Coffee - this box also includes a booklet to peruse through whilst your coffee is brewing.
I find the selection of Dog & Hat coffee great, and I've yet to have a bad bag of coffee through them. To prove a point, click here to see all of the coffee they've ever included in their boxes - pretty awesome stuff, eh? No disappointments here!
Although not available at the time of my order, Dog & Hat now offer an international subscription option; definitely worth considering if you're like me and want coffees roasted from further afield to sample and enjoy.
I find the ability to cater for your caffeination needs and consumption habits particularly useful: being able to choose whether you'll be ordering 2, 3, 4 bags.
Follow Dog and Hat here, and order the box here.
Batch Coffee


Batch Coffee is the newest kid on the block, but has still managed to establish themselves well into the saturated sub box industry. I really enjoyed the personal touches that came with this box - including a lovely video message sent to my inbox from the founder, thanking me for the order and joining in with my excitement of the amazing coffee I would be receiving!
Although the coffee is amazing, the ultimate selling point for me with Batch is their use of QR codes on their coffee packaging. By scanning the QR code on the bottom of the bag, you are able to find detailed information on the beans, ensuring you get the best quality cup of coffee from the subscription.
The box was smaller too - not a big deal to most for sure. However, when you're ordering several coffee boxes at once, the cardboard clutter is real and I really appreciated it.
Follow Batch Coffee here, and order the box here.
Indy Coffee Box
Is there anything the guys over at Indy Coffee can't and won't do? You may know Indy Coffee from their selection of popular coffee guides - in which you'll know that they have great taste in coffee - something also clearly evident in their subscription box.
Their prices are incredibly competitive and also great value when compared to the majority of the market.
Unlike the other sub boxes, the ordering process of Indy Coffee Box was incredibly simplistic. This is definitely not a bad thing, and would probably best suit someone who was using their coffee subscription model primarily for convenience, rather than exploration.
Follow Indy Coffee Box here, and order the box here.
I didn't want to draw to a conclusion on my favourite, because I feel that each subscription box caters for a particular individual. None of them are bad - especially as they all feature speciality-grade coffee: it's just figuring out what kind of service you're looking for. Whether you're looking for a treat-style box with added extras, a way to access international roasters, or a way for you to explore the world of speciality coffee in more detail - these folks have you covered. I hope from this piece you've managed to bring yourself to the conclusion you need.
Now if you don't mind me, I've still got a considerable amount of coffee to drink. Turns out ordering 5 coffee subscription boxes results in a huuuge surplus of caffeine. Who thought 'research material' could be so tasty.
Have a good one folks!
Like what I do? Support me on ko-fi.